Recover Lost Files
Loss of data can be termed either as a logical or a physical error in a digital storage media. In the case of a physical error, the hardware fails, making data access impossible but in case of a logical error, the hardware keeps working, but some files become inaccessible. Majority of logical data loss causes are related to human error This includes accidental deletion, accidental re-formatting, etc. Other than these reasons, the other major causes of data loss are-
Defective partition table or corrupt file system
Reformatting the hard drive resulting in loss of data
Loss or deletion of the partitions from the hard disk
Virus attack resulting in the corruption of the file system or loss of data
If the data loss has resulted due to a physical error, the chances of recovering data using a recovery software are highly reduced, as this requires the help of a data recovery expert, unlike a logical data loss scenario where the use of a third-party data recovery software will make data recovery possible. Lost file recovery is possible in case of a logical error because the data is not erased permanently from the hard drive. There are also scenarios in which files might be accidentally deleted from the Recycle Bin and in such cases, this software helps you to perform file recovery from Recycle Bin very easily.
Lost files can be recovered from various types of storage media, by making use of Windows File Recovery Software. This powerful data recovery tool lets you recover lost files of all well-known file formats from various types of storage media. The software makes use of the Scan technology for faster and easier location of deleted/lost files.
How to easily recover lost files?
Step 1: Launch the Windows File Recovery tool on your computer.
Step 2: Open the tool and select Recover Files option.
Step 3: Choose the drive from which the data/files are been lost. Press on Scan button to proceed.



Step 4: The software begins to scan for the missing files that can be restored.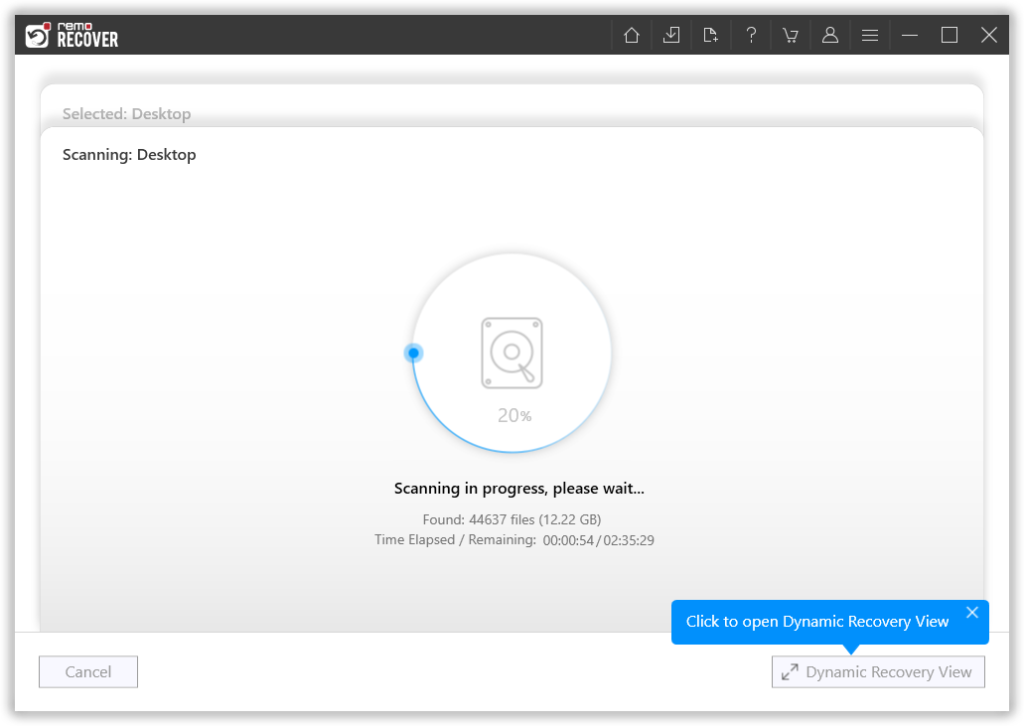 Step 5: All the files found upon scanning will be listed in a new window. The recovered files will be presented in Data View and File Type View panes.
Step 6: Preview and check if the required files that are recovered.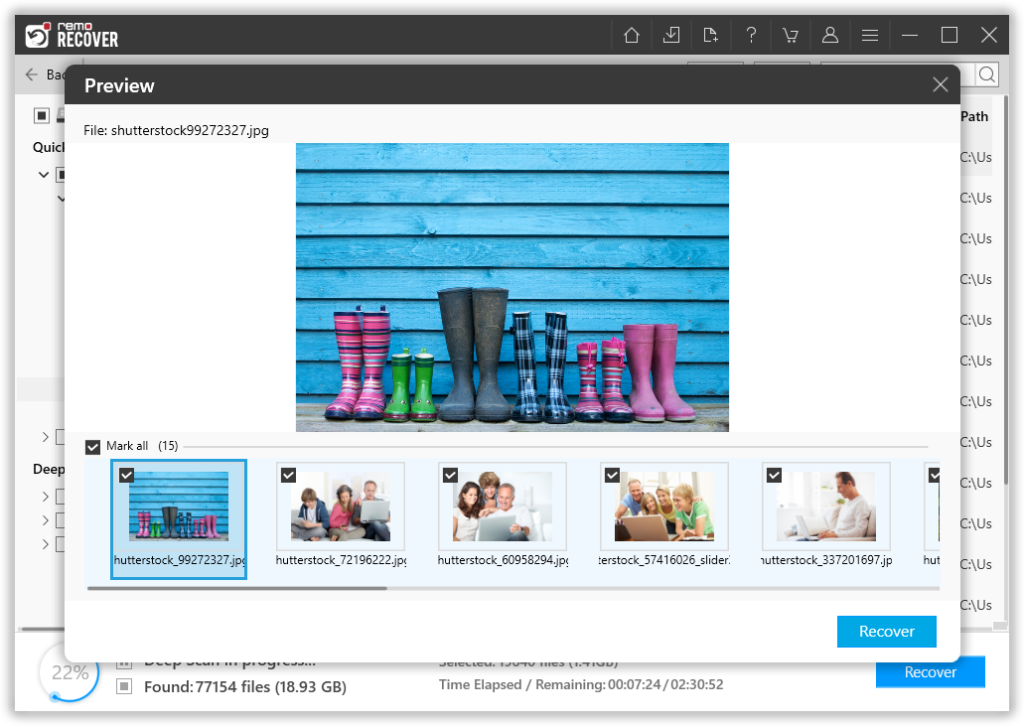 Step 7: Save the files that are recovered and terminate the program.