Windows 10 Update Failed To Install
Microsoft Windows 10 users can't wait to update it on their computer and experience the new features, but unluckily not all of them are capable to install update successfully. There are various causes by which Windows 10 update failed to install and lead to a big data loss. There are a number of causes by which people might receive an error message when updating Windows 10 OS, but most of them can be fixed with a few steps. Errors occur during updating Windows 10 has some specific error code by which type and severity of error can be determined. To avoid such failed to update error there are some points which should be followed while updating Windows 10 system.
Points to Remember before updating Windows 10 Computer:
Windows 10 system drive should have sufficient memory space to install the update
Download and update the third-party driver added on Windows 10 computer
Remove all extra connected hardware while updating Windows 10 laptop
Uninstall all third-party security programs from the system
Fix all system hard disk drive related errors by using the chkdsk command
By following these precautions, people can avoid Windows 10 update failed to install error. Even after following these security points, if Windows 10 update failed, then it can lead to large amounts of data loss saved on Windows 10 system C drive. Like previous versions of Microsoft Windows operating systems, Windows 10 also has some predefined folders such as Documents, Download, pictures, Music, and Video. Along with these folders, Windows 10 users can also create other folders as per their need and save files. While updating Windows 10 system, if the installation goes to fail, then it might lead to complete data loss from this system drive.
Some Most Common Causes of Windows 10 update failed to install:
Incomplete download of Windows 10 update
The system goes down while updating process is going on.
Stopping Windows 10 update in between the process.
Presence of bad sectors on the system hard disk drive
Master boot record corruption of the Windows 10 computer
Virus infection on Windows 10 system drive
All of the above-listed causes can result in huge data loss. So to overcome from Windows 10 update failed to install and data recovery from the drive, people need a highly efficient recovery program which helps them to recover data from Windows 10 after failed to update without any other issues easily. In these situations, Windows File Recovery app enables people to retrieve data from Windows 10 drives after failed to update in very easy ways. This hassle-free tool has enough power to get back data from Windows 10 after failed to update as it was before updating in a very efficient way.
Windows File Recovery software supports to recover photos, videos, text files, documents, programs, audios, excel files and many other files from Windows 10 system drive after Windows update fails. It enables users to recover data from a crash, broken, damaged, inaccessible as well as not recognized drives easily. People can take the help of recovering data from various other data storage devices such as SD card, MMC, USB drive, external drive, SSD, Mini SD card, memory stick and many others in a very easy way. In order to know more about deleted files recovery from the hard drive, check this page: https://www.windowsfilerecovery.net/deleted-file-recovery-hard-drive.html
Simple Steps to Recover Data after Windows 10 Update Failed To Install:
Step 1: Download and install the Windows File Recovery software on the computer. From the three main recovery options displayed on the main screen, click on the Recover Files option. Choose the drive from where the files are erased or lost. Now hit on the Scan button.
Step 2: The application begins to scan the drive for the files. You can view the status of recovery whilst the scan is in progress.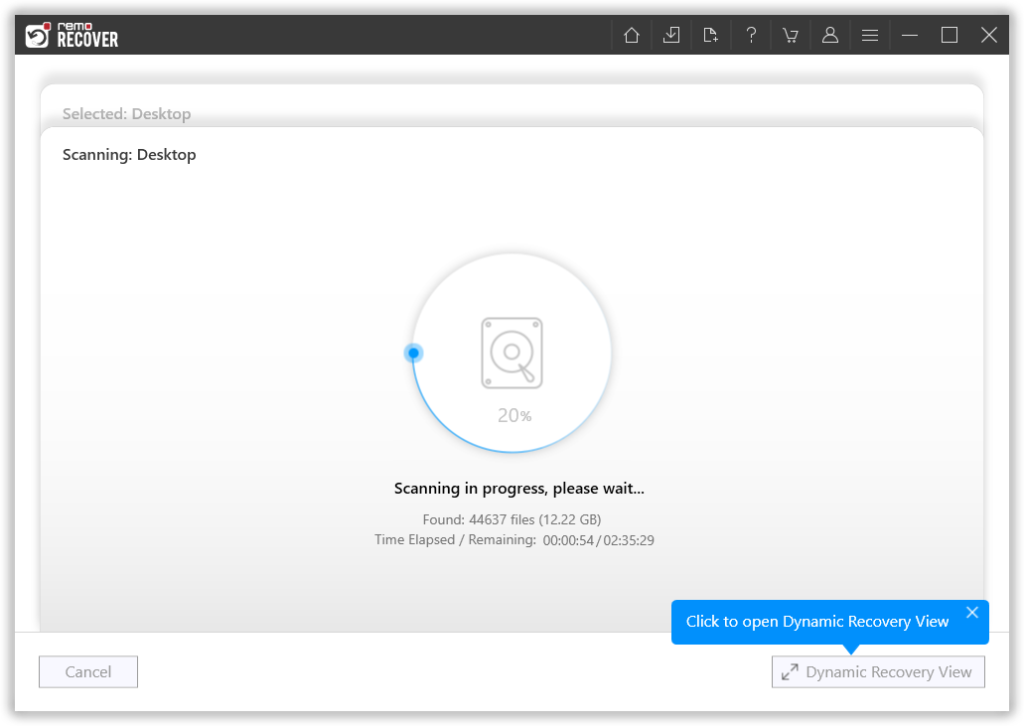 Step 3: At the end of the scan stage, all the files are presented in the Data View and File Type View layouts.
Step 4: Easily preview the file by right-clicking on it.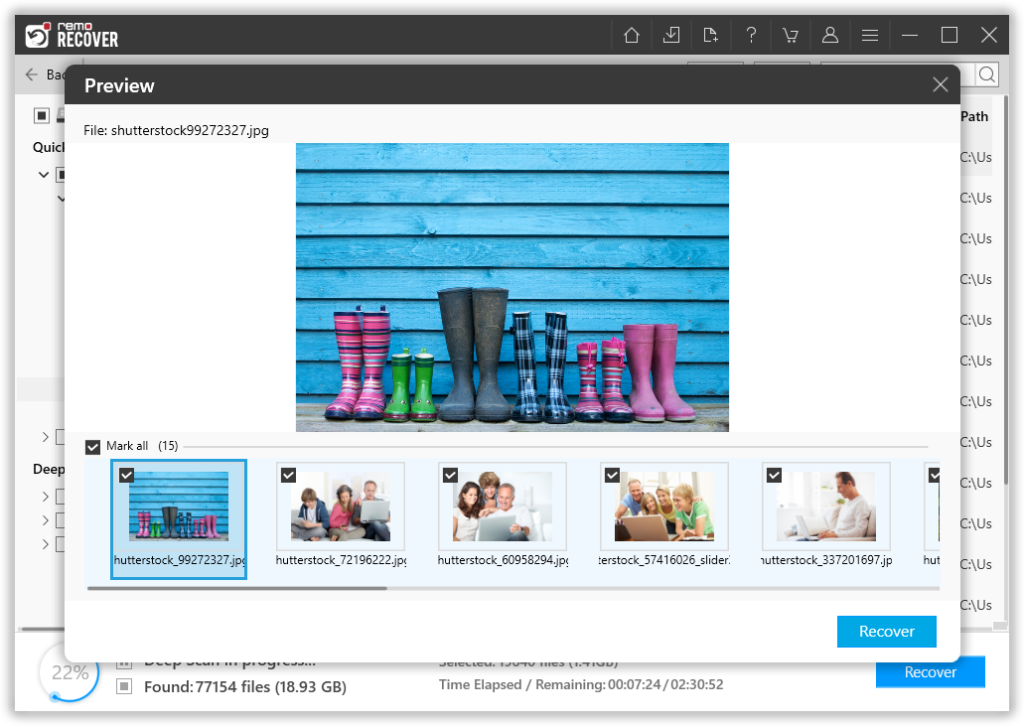 Step 5: Save the recovered data on a preferred drive location.