How to Recover Data from Windows Cannot Format SD Card?
Sometimes you'll get an error message saying "Windows was unable to complete the format" when you try to format SD card on your Windows computer. This message usually encounters whilst performing format on a hard disk or removable drives like your SD card which shows 'not formatted' error. In this article, you'll know the causes and the methods to fix SD card unable to format on Windows 10.
Why You Get Windows Was Unable to Complete Format Message?
Usually, you may get to see Windows was unable to complete format warning message when you try to format a RAW Drive. When a drive turns to a RAW file system, it will pop up a message saying "format the disk" to open it. Thereafter immediately, Windows throws another message saying unable to complete format on Windows.
Other Possible Causes for Unable to Format Error:
There are other probable causes for Windows to say unable to format your SD card, memory card or other external storage devices and your internal hard disk. Some of them are listed below:
Write protected
Physical Damage
Virus infection
Bad sectors
Data Recovery from Windows Cannot Format SD Card
The first and primary concern should be recovering all your inaccessible files from the SD card. So, stop performing any operation the card to solve the issue. Anything you do after getting the error message will only do more damages leaving you with slim chances of recovering the data.
Now, to get back files from SD card, you should use Windows file recovery software. The tool retrieves photos, videos and other media files from a corrupted, damaged, formatted SD Cards on Windows 10 computer. It recovers all types of media files including RAW file format. Follow the below mentioned steps to know how to recover pictures from a corrupted SD Card which cannot be formatted on Windows 10.
Key Features of Windows File Recovery Tool
The software works on SSD, SATA, SCSI and IDE hard disks.
Restores files after Windows reinstallation or from corrupted drives, lost or deleted partition.
Allows retrieving specific files by typing its file extension in the signature search.
How to Retrieve Files from SD Card Cannot Be Formatted On Windows 10?
Step 1: Install the Windows File Recovery Software and connect the SD card to your PC. Select the option as Recover Files. Now from the list of all logical drives, select the SD memory card storage. Click on the Scan button at the bottom of the screen.
Step 2: Press on the Scan button will start the scanning process to retrieve the data. The progress of data recovery will be visible on the screen.
Step 3: After the scanning is complete, the recovered files will be displayed in Data View an File Type View.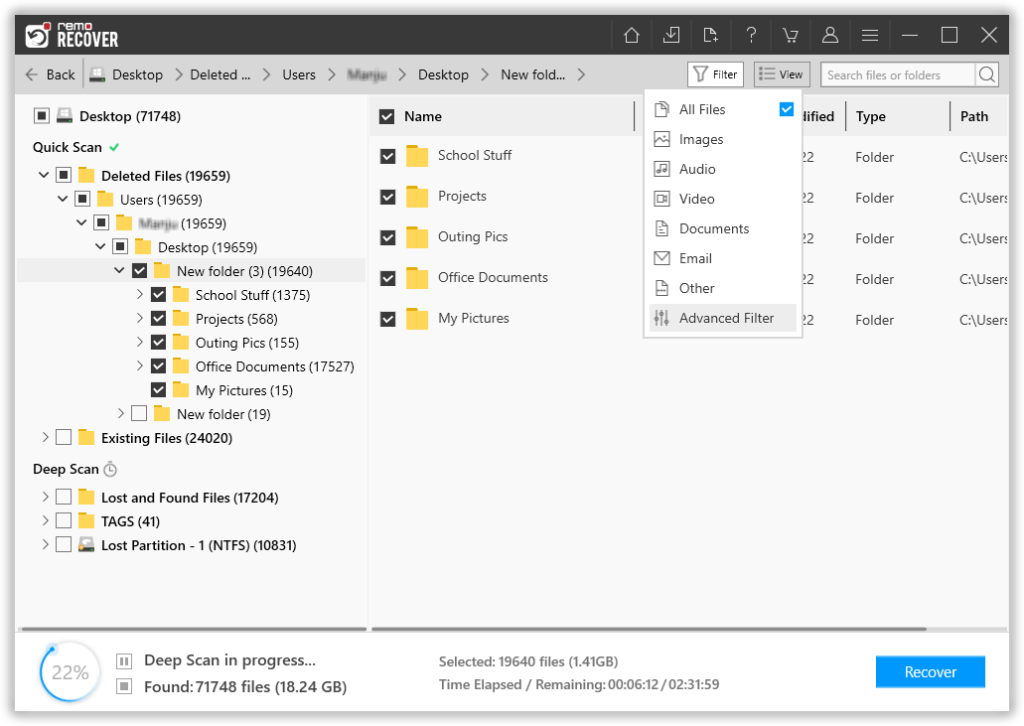 Step 4: Preview any of the recovered files in the list simply by right-clicking on them.
Step 5: Browse a suitable destination to save all recovered files.