Windows Recovery
There are various reasons that contribute to data loss on a PC running on Windows. Some of the most common and severe data loss causes include accidental deletion of data, accidental formatting, virus attacks, malware, power surge, etc. Though these data loss causes are capable of permanently erasing the data from the hard drive, data can be recovered if you handle the data loss situation in a well planned and a wise manner. You will end up losing important and confidential data if you do not go for the right data recovery software, or do not assess the problem in the right manner.
To avoid permanent erasure of your data, you can follow certain precautions that are given below,
Do not try and install the data recovery software onto the drive or partition on which data recovery is to be performed. This is because the installation files might overwrite the disk space that has been marked as free by the operating system.


Never try to dismantle the hard disk in case of a system crash, as this could result in physical damage to the hard drive resulting in permanent loss of data.


Avoid running Drive Repair Utilities when you want to recover deleted or lost files. It is recommended to make use of a data recovery software to recover deleted/lost files.
Once you have taken these precautions, it is important to get for yourself, a good data recovery software that is capable of recovering all your deleted/lost data from Windows. File Retrieval Utility Windows lets you recover deleted/lost files and partitions from Windows PC with ease. The software lets you evaluate the chances of data recovery using the Demo Version, thus making it easier for the user to evaluate the software better.
Steps for easy Windows Data Recovery
Step 1: Run the file recovery application on your Windows computer.
Step 2: Select Recover Files option on the home window. Then from the list of logical drives in the system, choose the Windows drive partition for recovery.
Step 3: A scanning of the drive initiates as you click on Scan button.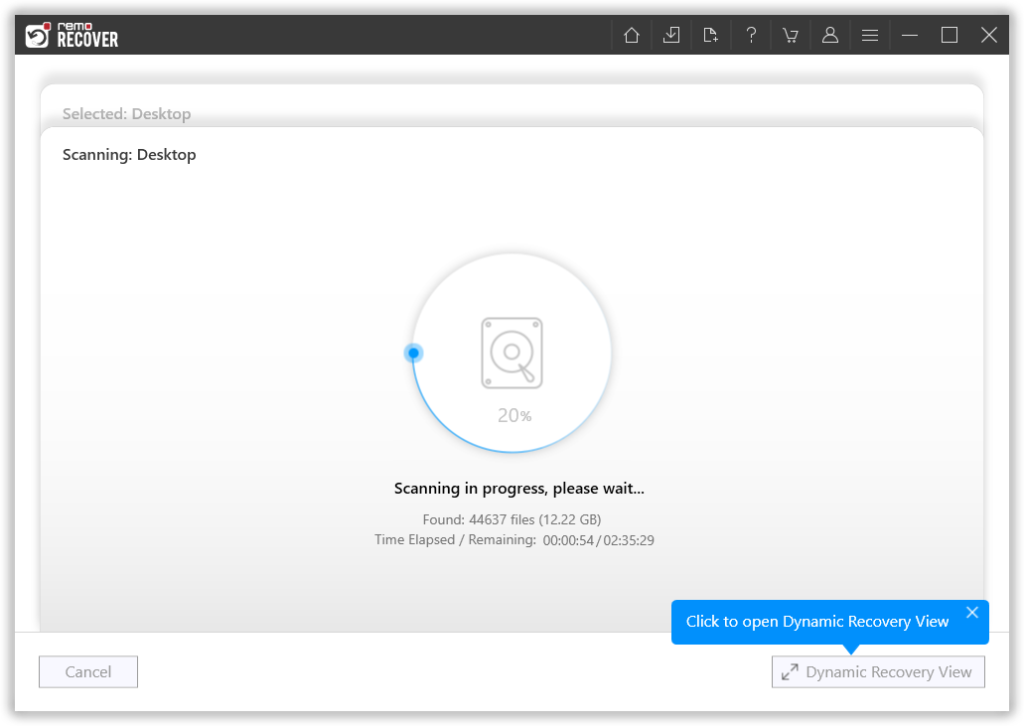 Step 4: Recovery results are displayed at the end of the scan process. You can view them in either if Data View and File Type View.
Step 5: To preview a file in the recovered file list, simply right-click on it.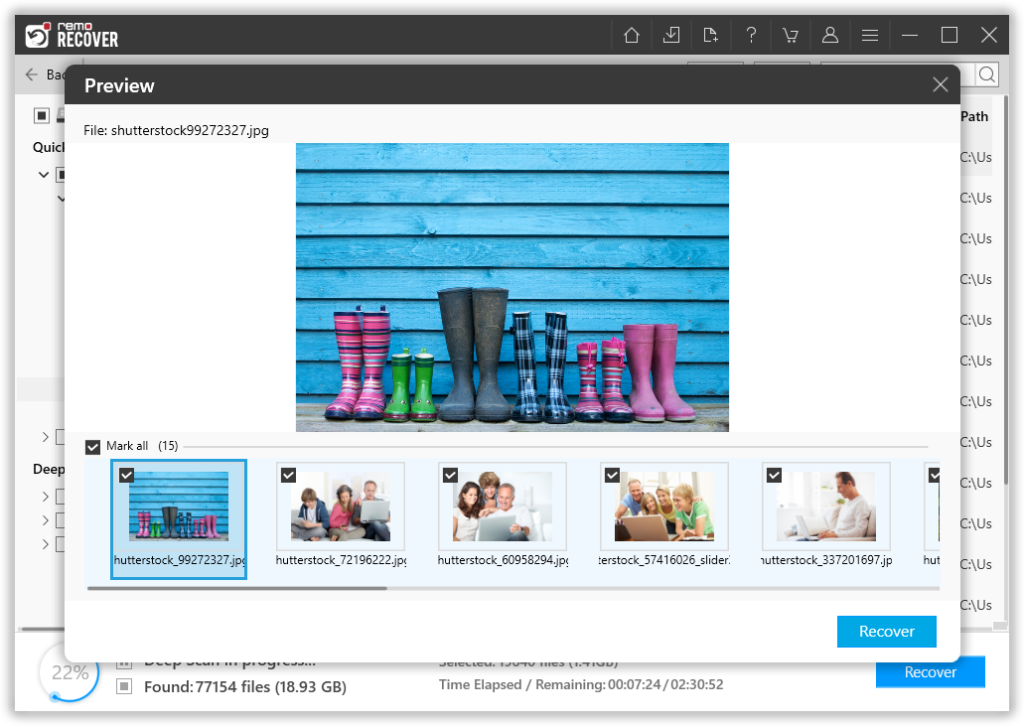 Step 6: Specify the drive location to save all retrieved data from the Windows drive.