Windows Data Recovery Software
Digital data loss can occur from any type of storage media, and the data loss usually occurs without any warning. Loss of an important file or a confidential document is the nightmare a regular computer user can have. Loss of such important data could mean a serious disruption in day-to-day business activities, major financial setback or even a bad reputation in the international market for a company. Statistics have shown, that two out of every five companies that experience data loss are unable to survive in the market for very long.
Though logical and physical errors together constitute data loss, most of data loss causes are linked to logical errors. Logical data loss arises as a result of some kind of error with the digital data present on the hard drive. The most common data loss is the loss of files. Files are either accidentally deleted, or get lost resulting in loss of valuable data. Some of the common scenarios can be summarized as follows,
The file is accidentally deleted and the Recycle Bin is emptied making the file inaccessible.
Formatting of the storage media resulting in the deletion of all the data available on the hard drive.
Corruption of the system files resulting in loss of files.
Virus attacks and malware causing the file to disappear from your PC.
Blue screen of death caused due to the hardware issues or issues with low-level software running on Windows 7 might result in data loss.
In all the above scenarios, you would require the help of a good data recovery software to restore all the deleted/lost files. Windows Data Restoration Tool is a comprehensive data recovery tool that lets you recover deleted/lost files from Windows PC with utmost ease. This software has an advanced File Tracer option that performs a sector by sector search for the deleted/lost file and helps in a quicker location of the file.
Quick Steps to Perform Windows Data Recovery
Step 1: Run the Windows Data Recovery software on your system. From the given recovery options on the main screen, select Recover Files. Go ahead with choosing the drive partition that is to be restored and click on Scan icon.
Step 2: The program begins to deep scan the drive partition.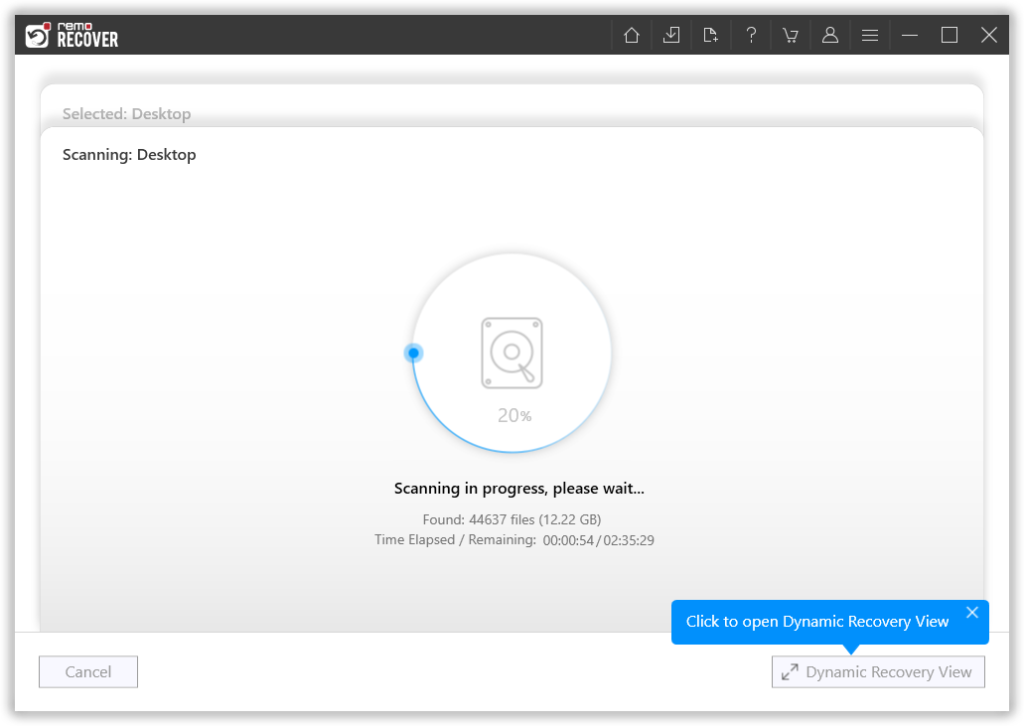 Step 3: Instantly the recovery results are displayed on the screen. You can view the list in Data View or File Type View.
Step 4: Previewing any of the files in the list is possible just with a right-click.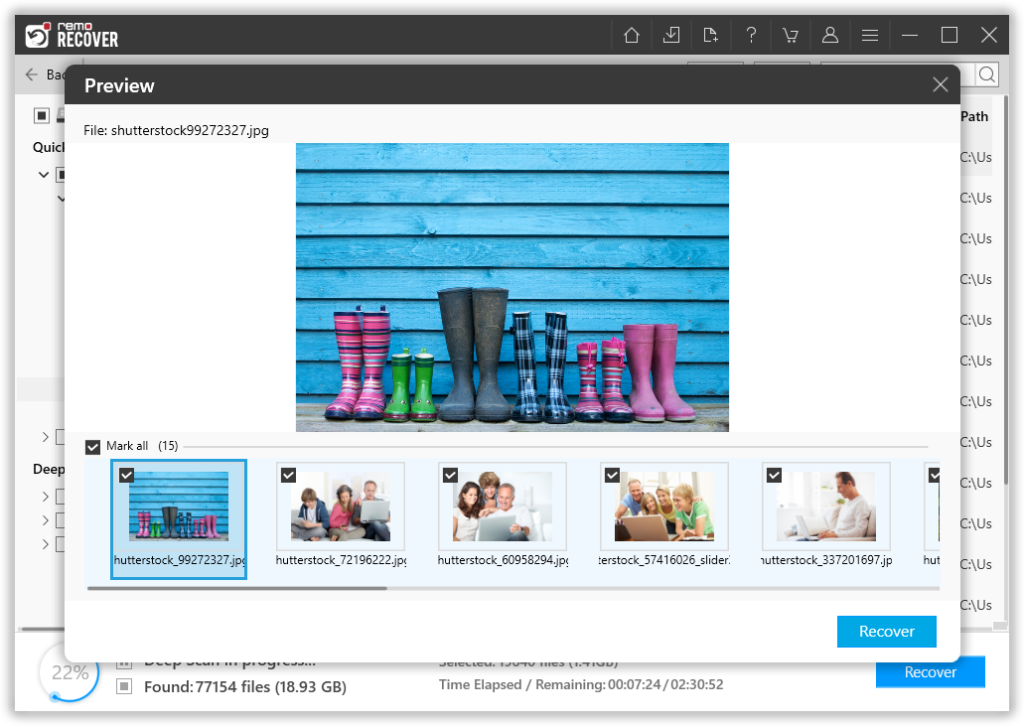 Step 5: Pick a suitable location to save the files.