Loss of data in the form of files is something that affects PC users worldwide. It affects both individuals and businesses who deal with data on a day-to-day basis. The chances of data recovery are highly dependent on the cause and the severity of the data loss. The type of data loss i.e. physical or logical data loss also determines the extent to which data recovery can be achieved.

The reason for the loss of files on Windows can be summarized as follows,
Accidental deletion of files followed by emptying of the Recycle Bin.
Virus attack or malware.
Corruption of FAT or NTFS partitions.
Accidental deletion of the partitions.
Due to a power surge.
Loss of files due to sabotage.

Loss of files can be avoided using many methods like having multiple copies of all your important files, taking a backup of all the data on your PC, having good anti-virus protection for your PC, etc. These preventive measures to avoid data loss are definitely a benefit provided, they are efficient and powerful enough when put into action.

There are however situations under which loss of files cannot be avoided. These situations might be beyond our control and hence require the help of a file recovery software to recover the deleted and lost files. Windows Data File Retrieval Utility is an effective file recovery software that lets you recover deleted/lost files from both NTFS and FAT partitions on Windows. This software can also retrieve USB drive images on Windows Operating System. This Read-Only software ensures that all the deleted/lost files are recovered without causing any damage to the unaffected drives on your PC. This software can also recover deleted photos on Windows.
How to recover Windows files?
Step 1: Start the application and choose Recover Files option. Then select the drive partition for restoration.
Step 2: Click on the Scan button to continue with file recovery.
Step 3: The program performs a scan on the selected drive.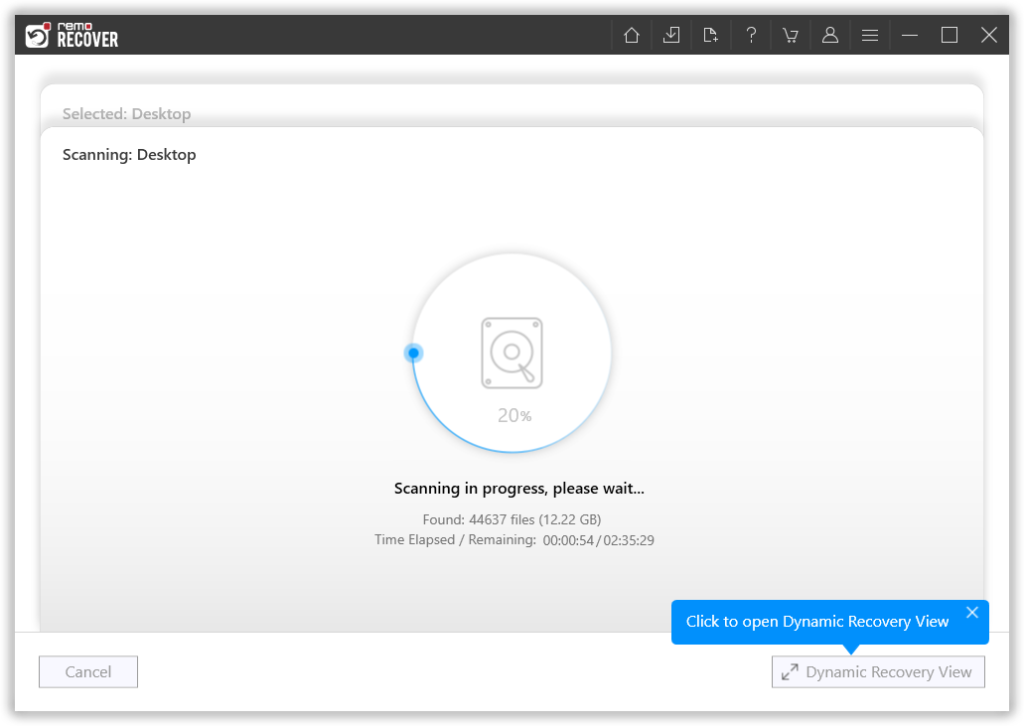 Step 4: Files retrieved from the Windows drive is displayed in Data View and File Type View panes.
Step 5: You have the option to perform a search specific file type. To preview a specific file, you need to right-click on it.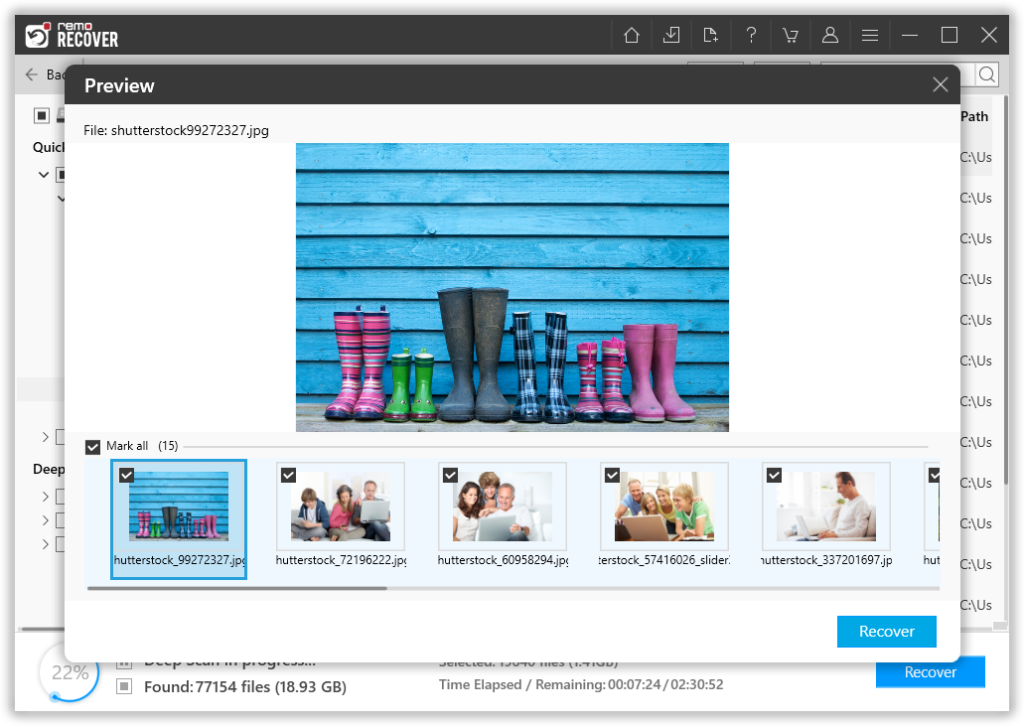 Step 6: Browse the path to Save the recovered files.
The "
Save Recovery Session
" option in the software lets you save the scanned information. You can use the "
Open Recovery Session
" option after activating the full version of the software to load the previously scanned information, without rescanning the drive and save the recovered data onto the desired destination drive.