Most of the computer users are familiar with USB drive error "Please insert a disk into removable disk". This error generally appears when you connect your USB drive to the system and due to some reasons, it turns unreadable. In that situation, you won't be able to format or partition the drive. Also, when you check its properties, 'Used Space' and 'Free Space' on the drive are shown as 0 bytes. So this page provides details on how you can bring your USB on track and access its data.

Usually, formatting the drive won't help you in getting rid of this error. Computer experts suggest that this error encounters due to the default behavior of Windows when same drive assigned to another drive which tries to occupy the drive's drive letter. So for that, you must change the drive letter of USB drive. Follow below method to do that:
Changing device drive letter:
Press Window + X and select Disk Management
On the disk map, right click on removable disk and select Change Drive Letter and Paths
Then change the drive letter to some other drive letter (Make sure it has not been used before, for example, Y: or Z: etc.)

Now go to removable drive and try to open it. Now you won't be able to see "please insert a disk into removable disk" error. However, sometimes users face data loss issue after performing this process. In that case, you can use Windows File Recovery tool. Here is how it works:
Note: You can use the same method to restore Windows 7 lost files, missing documents from Windows 8 computer, accidentally deleted partition recovery on Windows 7 and helps to recover in many other situations.
Step 1: Download and install Windows File Recovery program. Launch the software by following on-screen guidelines and select Recover Files option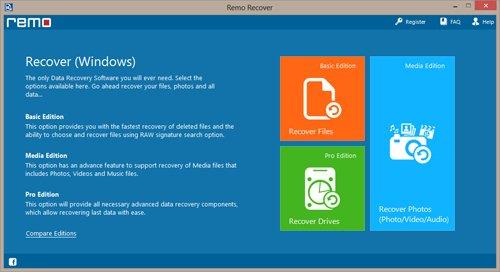 FigureA. Main Screen
Step 2: Based on data loss scenario select either Recover Deleted Files or Recover Lost Files options
Figure B. Deleted Files / Lost Files
Step 3: From the listed physical and logical drives, select the removable disk and click Next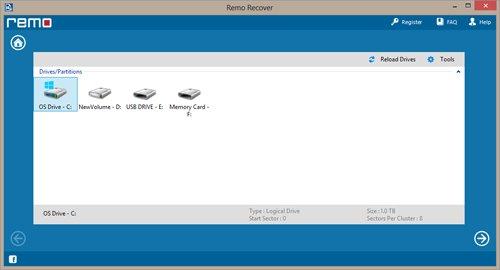 Figure C. Select External Hard Drive
Step 4: Wait until scanning process completes, then recovered data will be displayed in Data View/File Type View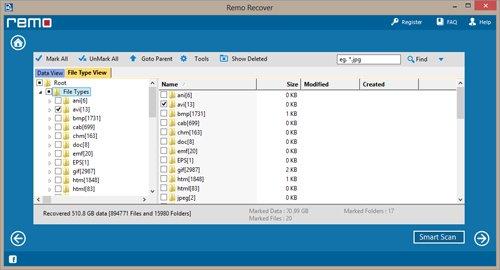 Figure D. Data View/ File Type View
Step 5:Then select the desired location to save recovered data. Finally, click on Save button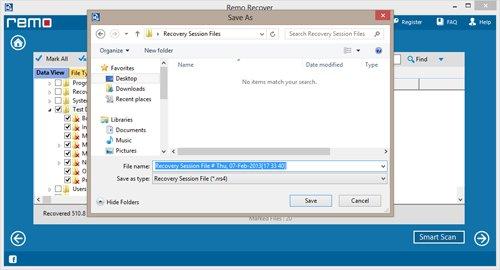 Figure E. Save Recovered Files